Capital Play Sponsor Bounce-a-thon live at Virtual "stay at home festival" - Lowde Fest At Home!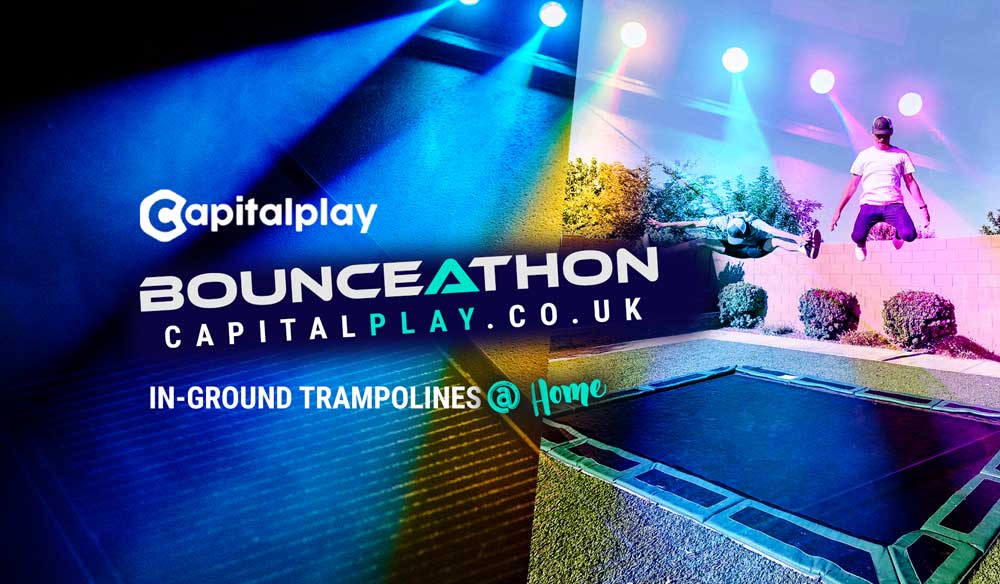 This Saturday 6th June, Capital Play is proud to be running a sponsored trampoline bounce-athon as part of a unique "stay at home" family festival – Lowde Fest At Home.

Hampshire's Premier Music Festival; Lowde Fest, like many other festivals, had to cancel their live event. Undeterred by the current social distancing rules, family friendly Lowde Fest, which normally attracts over 5,000 festival goers decided to keep the festival fun going this year by running a unique 3 hour "at home" festival.

Well known artists such as Toyah, T'pau and 80's pop sensation Sonia were all due to play this years festival but instead will join our celebrity interviewers for some celeb chat in between the fabulous live music acts.

This FREE event will be screened live from 3pm-6pm on 6th June and festival goers will be encouraged to dig out their festival gear, bring in their own festival drinks and treats and enjoy 3 hours of live "socially distanced" music!

The Capital Play sponsored bounceathon will be raising money for The Lowde Music Trust, which supports young people across the UK. Festival goers are encouraged to get some sponsorship, get on their trampolines and get bouncing!! There will also be a 5% discount offered on trampolines only to all festival viewers with code LF05 valid until the end of June.

Viewers simply need to visit Lowdefest.com to enjoy some fabulous live music and of course witness the Capital Play trampoline bounce-a-thon which will run throughout the event encouraging viewers to "bounce along" to the music on their trampolines!