Installing an in-ground trampoline on a slope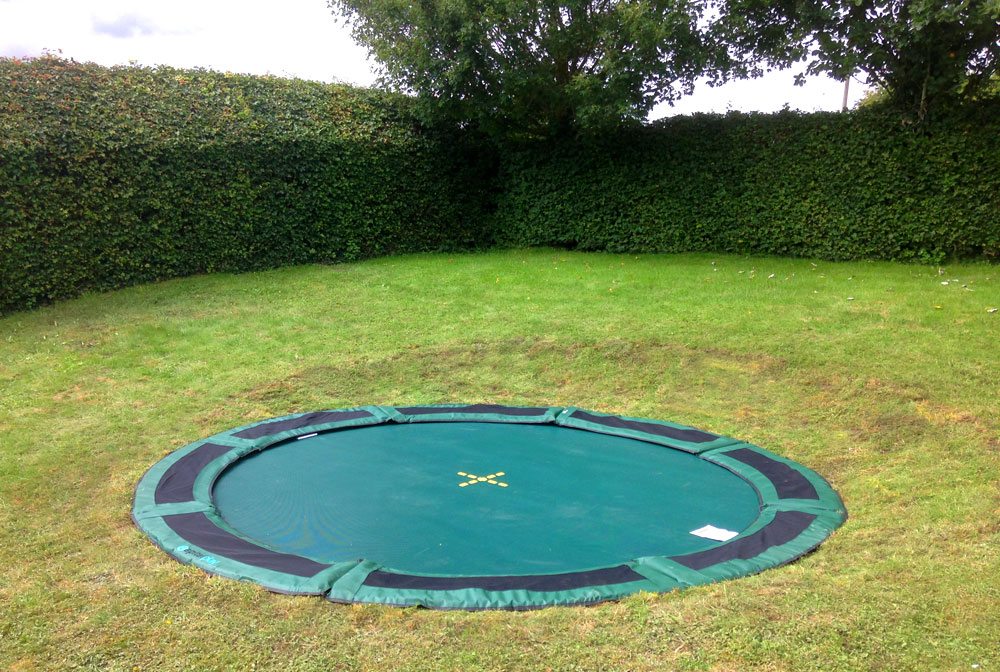 Many customers ask if they can build an inground trampoline on a slope. The simple answer is yes. In fact most gardens have slopes of some sorts - however, it's relatively straight-forward to install an inground trampoline into a slope.
Small or Steep Slope?
If you define a slope as a 'steep slope' or 'small slope' then the plan of action will vary depending on which.
Small slope.

 

All you need to do here is to dig in a little further on the high side and let the frame stick out above the ground at the lower end. You can also allow your trampoline to follow the slope a little. It's not essential to have your trampoline absolutely level – a 1 or 2 degree slope is fine.You can always build up the soil and turf on the lower side so the frame does not protrude from the ground. You'll have plenty of spare soil to do this!
Steep slope.

 

This requires a little more work. What you need to do is to grade down on the high side to create a flat area a few foot wider than the size of the trampoline. This is so the trampoline does not immediately meet the slope at the edge. When you grade down at the top side this will look like a crescent shape. See below picture.
Conclusion
So in conclusion – slopes in gardens generally do not present a problem and the Capital In-ground Trampoline Kits can cope with most slopes whether gradual or severe.
For more info, visit: Capital Play In-ground Trampolines