Super Dad's large trampoline lockdown upgrade!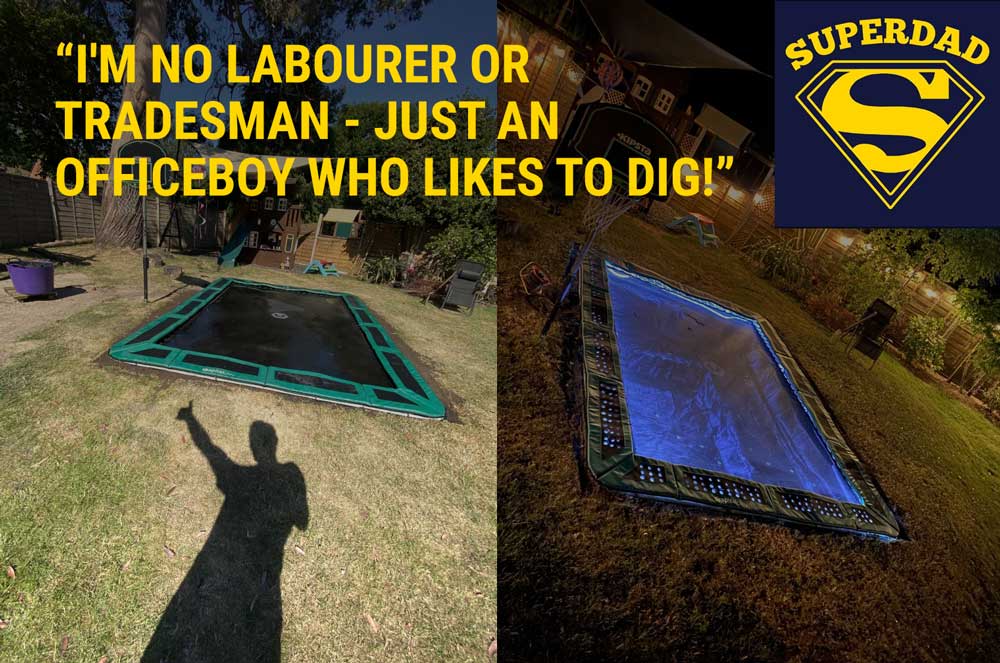 Dad of the week goes to Pete Jones for upgrading the family 10ft round Capital In-ground for a 14x10ft one. Old and new dug with his own fair hands.

Camberley based Pete put lockdown to good use and invested his time into installing not one but two 14ft x 10ft Capital In-ground Trampolines. One for his children in their garden, and second one for his nephew the following week!  


Small or large trampoline?

Pete already had an 10ft round trampoline in his garden, but wanted to upgrade to a large trampoline for his growing, energetic family. He chose our largest, bestselling in-ground trampoline - the 14ft x 10ft Capital In-ground. 


Large trampoline installation

Having done this project before Super-dad Pete knew what to expect, in-fact, we think he's now a bit of a pro! Pete has an office job by day, but in just a few evenings of hard work he hand dug his first 14ft x 10ft trampoline hole, all ready to drop in the Capital Play In-ground Trampoline. 




When Pete's family saw the trampoline they wanted one too, so Pete very kindly offered to dig yet another 14ft x 10ft hole in his Nephew's garden so they can enjoy the benefits of a large trampoline too!!

At Capital Play we always recommend going as large as you can when choosing your family trampoline, especially if you are investing in a good quality one that will last for years. Kids only ever get bigger and more adventurous and a large trampoline will always offer more fun and a safer jump area as they practise new skills. 




We have a good range of large trampolines for you to choose from, all selected for quality and performance. Whether it's an in-ground trampoline or a large above ground trampoline our team will be able to advise on a good choice for your garden and your family.