How to install your Capital In-ground trampoline enclosure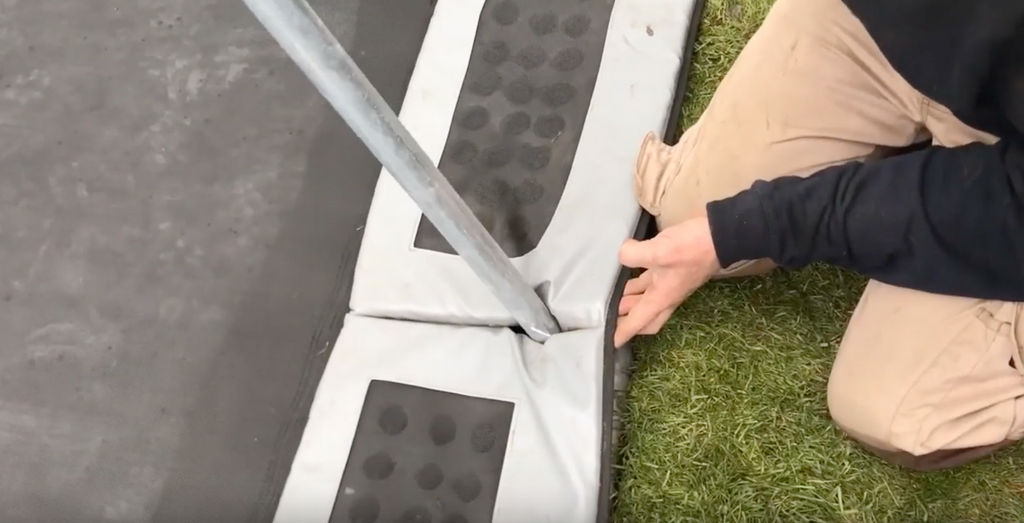 A step by step guide to fit your Capital In-ground Enclosure onto your Capital In-ground Trampoline, which should take you about five minutes.
The Capital Play Inground Trampoline comes with a fantastic range of full enclosure nets, half, side, corner and now three-quarter net options. This gives a great level of safety, particularly where you are installing your inground trampoline close to nearby walls, fences, patios or hedges... or - you just don't want the dog bouncing all day!
Our enclosures are easy to fit, no tools required, they simply fit into pre-fitted sockets in your existing Capital In-ground Trampoline frame. Here's how it's done.
Start off by inserting the enclosure pole through the pad, into the enclosure pole socket that is cleverly built into the trampoline frame. Make sure that the enclosure poles are pushed all the way down into their sockets.
Repeat for all the enclosure poles.
Next, unroll the net, and make sure the 'sleeves' that slide over the poles are on the outside of the trampoline.
Starting at a corner (on rectangular trampolines) or anywhere on round trampolines slide the sleeves about a quarter of the way down the poles for each pole.
Finally, slide each section so the sleeve is sitting neatly on the trampoline pad.
We hope you found this guide useful!
Note, this enclosure will not fit other trampolines.