In-ground trampoline buyer guide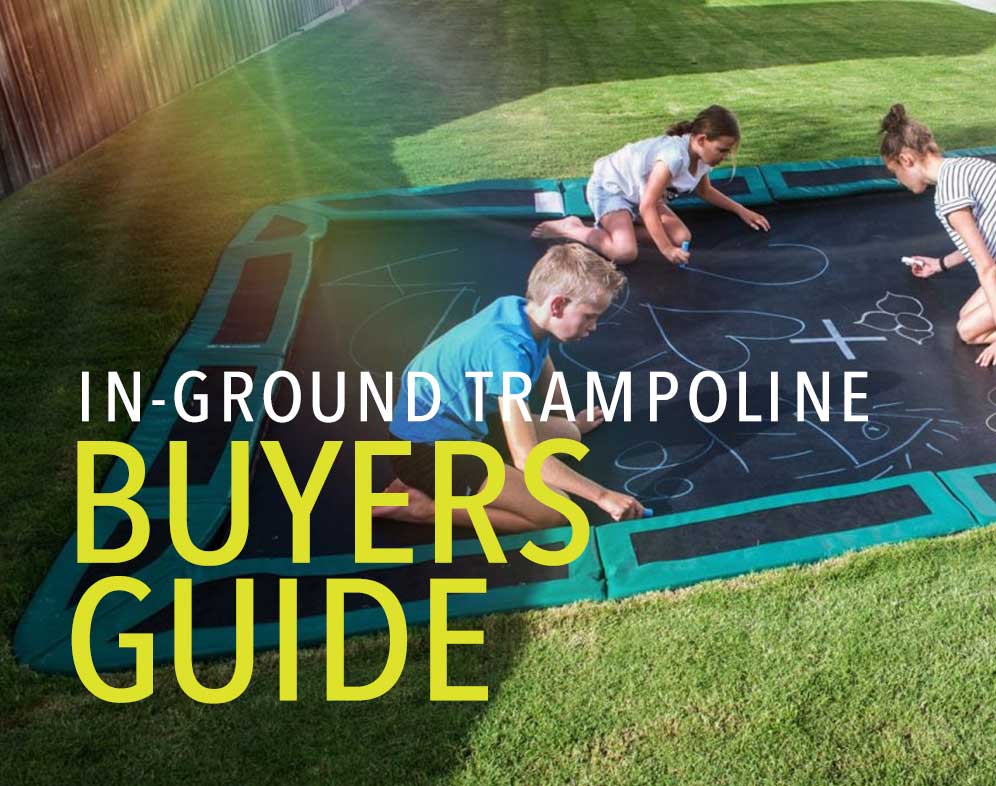 Thinking of buying an in-ground trampoline?
There are so many on the market it's hard to know which is the best in-ground trampoline and what makes it the best.
Below are some tips of what you should be looking for:
A Super Strong Frame:
The strongest frames on the market (and therefore the longest lasting and higher user weights) are double frames. Some in-ground trampolines have just one frame piece like a normal above ground trampoline with small stubby legs, or the frame is actually part of the retaining wall. Neither of these systems are as strong as a double metal frame with a retaining wall attached to it as this design has far more stability and rigidity. A double frame is simply an identical top and bottom frame connected a various points with steel uprights:
A great air flow system to stop trapped air compromising a great bounce:
Vented jump mats can be good but due to the small holes the venting can often clog up with wet weather or general moisture in the air, they also tend to be a weaker material and so are more susceptible to tearing. Be aware of brands that have raised sections on their pads to allow the air to flow – this can be a dangerous trip hazard! Likewise beware of brands that have a big gap between the jump mat and the safety padding – this can also be a trip hazard.  The best airflow system is through vented pads as these are large holes cut into thick, high-density foam (for enhanced spring protection), which allow the air to flow freely.
Long Springs:
For a trampoline that is larger than 8ft circular or 10 x 6ft rectangular it's best to look for a trampoline that has at least 8 inch springs. Some brands offer fancy spring connections (like diagonal, zig-zag attachment of springs) however the strength and coil of the spring are very important, you are looking for a spring that does not over-stretch and so it is best to look for a brand that supplies a commercial grade spring. This will be stronger and less likely to cause sagging in the long run.
A Strong Jump Mat:

Whilst some designs boast about having a super bouncy vented jump mat, these mats can be inherently weaker due to the small holes that create the vent.
It is better to look for brands that use a commercial grade jump mat, such as those used in trampoline parks. These jump mats give a great bounce but are also super durable, which is why trampoline parks use this type. Look for a strong polypropylene/permatron mat rather than a vented mesh mat. Numerous rows of stitching around the edge means that the jump mat will not tear away from the d-rings and an extra piece of spring guard material (which sits over the springs (and under the pads) for added protection.