Including an In-ground Trampoline in your Landscape Design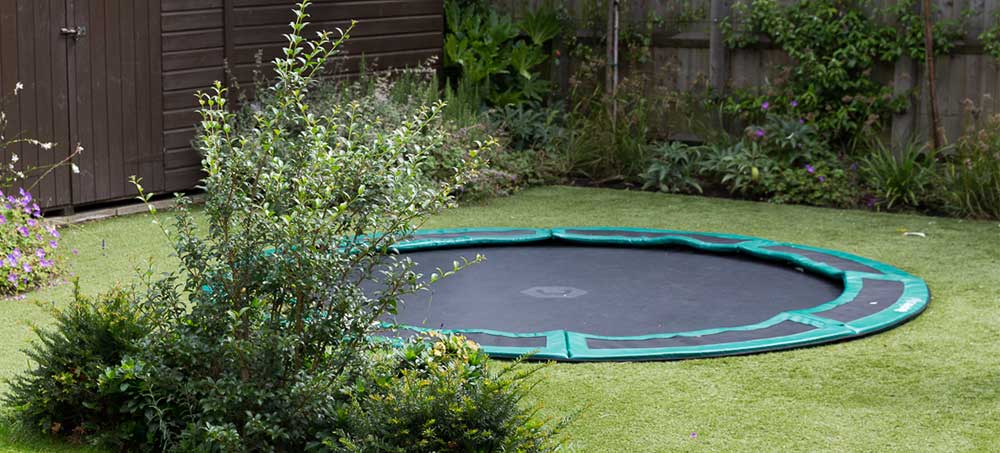 We have an expert team on hand to install our in-ground trampolines however we also provide our trampolines for self-installation. We love seeing your installation projects like these from Belderbos Landscapes.
Belderbos Landscape's garden designs often include a Capital Play In-ground Trampoline.
This large family garden close to Wimbledon Village; with three young children, maximum lawn space and resilient planting was in order. Artificial grass was used in a shady area and seamlessly laid alongside real grass. Hot tub and large umbrella shade installed with proximity to the house, with the in-ground trampoline and climbing frame at the end of the garden. 
Small gardens can still benefit from an in-ground trampoline and it doesn't need to compromise on design. Having an in-ground trampoline doesn't interrupt the line of sight and can be easily cleaned.
'Capital Play's in-ground trampolines are the perfect solution for our clients. They enable children to have lots of fun, without compromising the look and design of our client's gardens. They are particularly effective in London gardens where space is at a premium. Capital Play are professional and good to work with – providing a quality product and service.'
Claire Belderbos, Sales and Marketing Director
Belderbos Landscapes
No matter how big or small, Belderbos Landscapes use design solutions, such as lighting, water features and planting, to maximize the use of your space. Whether you want to create a stylish, outdoor space for entertaining, a practical family garden or a modern, private sanctuary, Belderbos Landscapes is here to help you.