How to install an In-ground Trampoline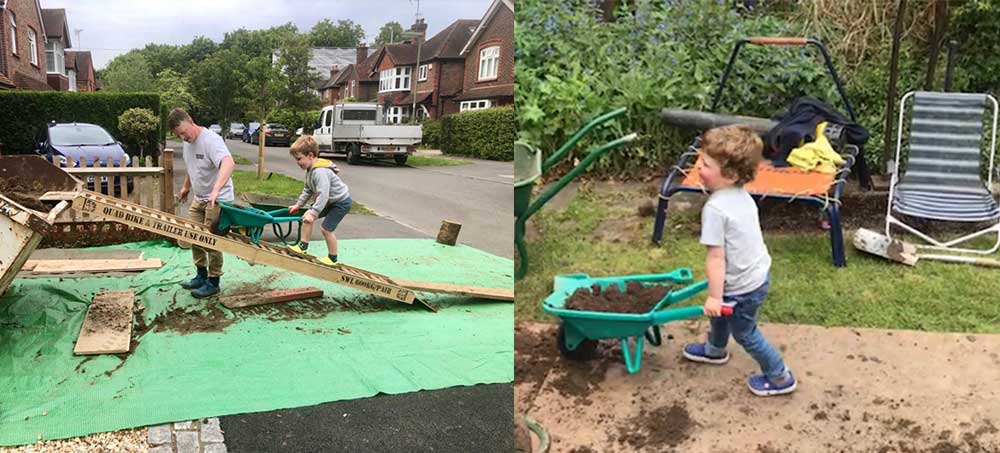 Now is the perfect time to install an in-ground trampoline whilst you and your family are self isolating. Once you have the trampoline all you need to do it get digging! What a great experience for the kids too. 
First of all you will need to mark out the hole a few inches wider than your trampoline (giving you a little extra room to help place the trampoline in the hole).
Then dig out 25cm of soil evenly across the entire hole. Next you will need to dig an inner hole in the middle that is 2ft or 60cm less in diameter than the trampoline size in a bowl shape to a depth of 90cm (about 3ft) for 12ft and 14ft trampolines and 75cm (about 2ft 6 inches) for 8ft and 10ft trampolines. This will leave a ledge for the trampoline frame to sit on.
Then you will need to assemble the top and bottom sections of the trampoline frame, attach mat and springs and fix the retaining wall to the outside of the frame.
Put the trampoline in the hole on the ledge ensuring the frame is at the correct height. Then you will need to back-fill in the gap on the outside of the frame, compact the soil and re-turf.
Finally attach the TDU vented pads to the frame & you're all set to jump!