Our In-ground trampoline on Channel 4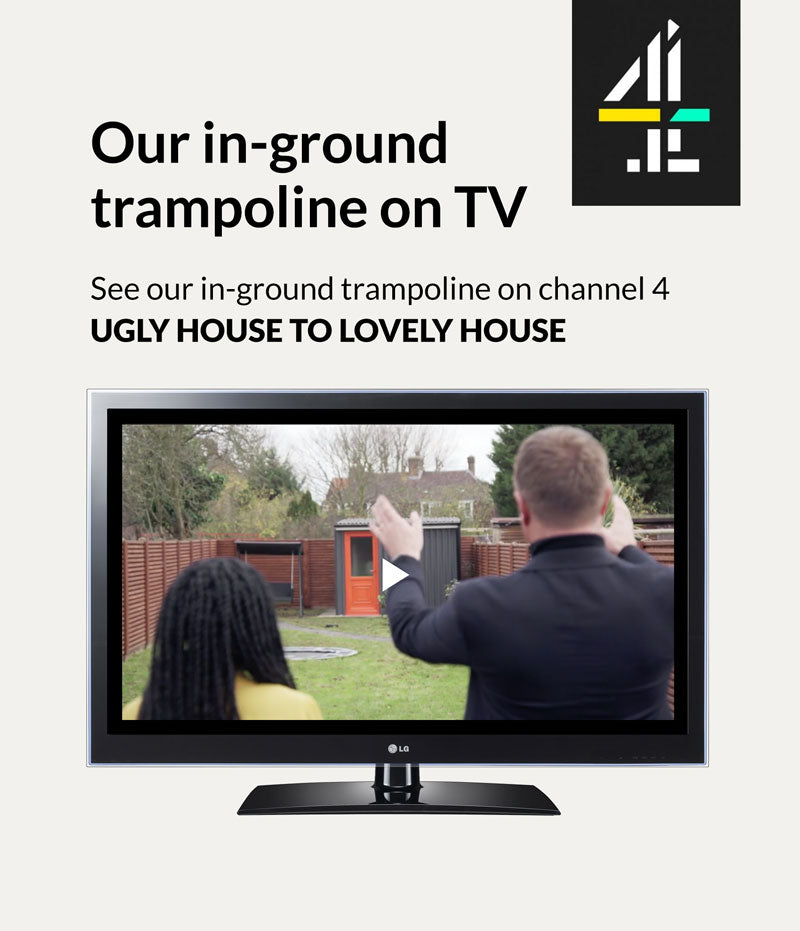 George Clarke and his team from channel 4's 'Ugly House to Lovely House' included a Capital Play 8ft in-ground trampoline in part of the renovation project to a run-down house in Bellingham, South London.
TV Architect Carl redesigned the tired 1920's South London house for Aarmon and Ametha's growing family. The design included a new extension and a garden makeover – including a 10ft Capital In-ground trampoline.
The design style was industrial and modern, using lot's of greys, and crisp lines. It was clear that an element of 'fun' and doing things a little differently was important to both Aarmon and Ametha – so we can see why adding a sleek flush to ground in-ground trampoline was high on their agenda.
Aarmon and Ametha chose to go with the grey pads – which worked well with their new modern home. Presenter George Clarke summed up the renovation with three words 'Brave, Elegant Simplicity' – it's easy to see why our trampoline was such a good fit.