Trampolines in the desert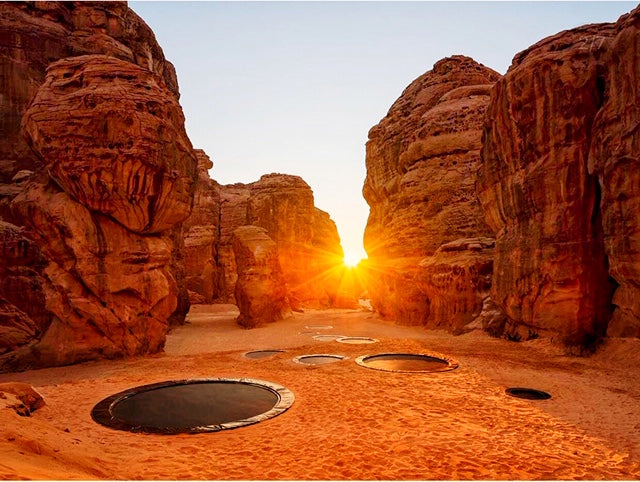 Our in-ground trampolines with Black pads have recently been used as part of Desert X AlUla. Manal AlDowayan's trampoline installation "Now You See Me, Now You Don't." is a captivating piece of work, which has been laid out to resemble puddles of water. It was created by the Saudi Arabian artist to address water scarcity in AlUla, the home of Saudi Arabia's first UNESCO World Heritage Site. 
Desert X, an international, contemporary art exhibition that focuses attention on and creates conversation about environmental, social, and cultural conditions of the 21st century, launched its AlUla edition this year, inviting top-notch artists from across the region and beyond to take part.

"Puddles are humble, beautiful things, and they used to have a longer life on Earth. Al Ula was founded because it had plentiful springs, it was this oasis in the desert, but as the climate changed these local communities had to start tapping into the underground reserves, so even when it does rain, puddles disappear almost instantly."  
Manal AlDowayan