4 tips for positioning your Trampoline safely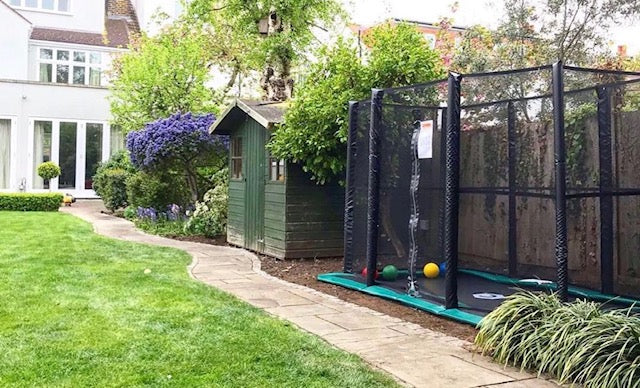 Once you have purchased a good quality trampoline from a reputable dealer you need to consider where you will be positioning the trampoline. Consider the following to keep you safe:
Have you allowed at least 1.5m clearance all the way around the trampoline? This is important as there can be some movement with a trampoline whilst being used and some nets extend further than others when a user falls against it. Leaving a safe distance will ensure trampoline users do not come into contact with any potential hazard
Is the ground level? Make sure the trampoline has a good level surface to ensure maximum stability when in use
Is the trampoline going on a hard surface or a soft, grass surface? If the trampoline is placed on a patio or similar hard surface, it will have no "grip", therefore you may need to place rubber matting beneath the legs to ensure there is little movement
How secure is the trampoline? Whenever possible you should use a trampoline tie-down kit to secure the trampoline to the ground
Are you in an exposed area prone to high winds? It's always wise to secure the trampoline down with a strong tie down kit to prevent taking off in high winds. Or better still you may want to consider an in-ground trampoline.
Do not place the trampoline beneath low-hanging tree branches or overhead wires as these are a potential hazard
Top tip: If you are placing the trampoline beneath a tree, even if the branches are far away you may still have falling leaves on it so you may want to invest in a cover for the Autumn months.
Did you know we offer an expert installation service on all our trampolines and will advise on positioning? Alternatively, you can look at our installation guide.