6 steps to choosing the safest Trampoline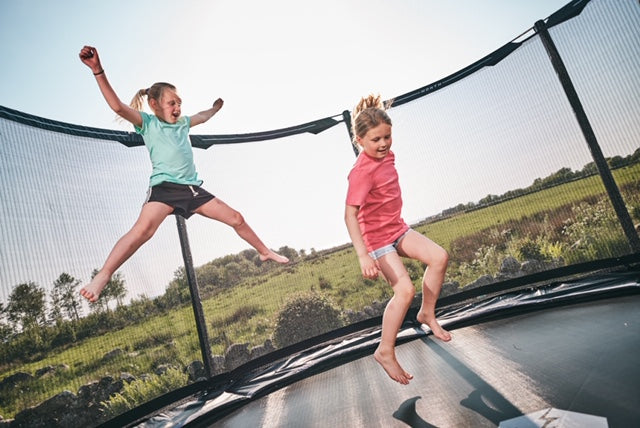 Buying a good quality trampoline can help to keep you safe. Here are some points you should consider when choosing your trampoline: 
Does the trampoline have wide safety padding to protect the user from the springs? The padding should be wider than the springs to ensure good protection. It should also be made of thick, high-density foam and covered in a thick PVC material
Make sure your trampoline has quality safety enclosures made from strong netting material, with reinforced stitching. Check the entrance has a strong zip to keep bouncers safe!
Check that your jump mat is reinforced with multiple layers of stitching around the edge to ensure the d-rings that attach the springs to the mat do not detach
Check all frame parts fit together correctly and are not loose in any place
Buy from a reputable dealer, you can check this by looking at customer reviews on their website or by calling them for advice, if they cannot answer your questions you should move on to another dealer!
Questions to ask a dealer would be; what is the max user weight? Have the metal parts been galvanised? What warranties come with the trampoline? Is this design of trampoline suitable for my age children?
We are always happy to answer any of your questions and offer advice. Please contact us on 01276 855600 if you need any assistance.