In-ground Trampoline Garden Transformation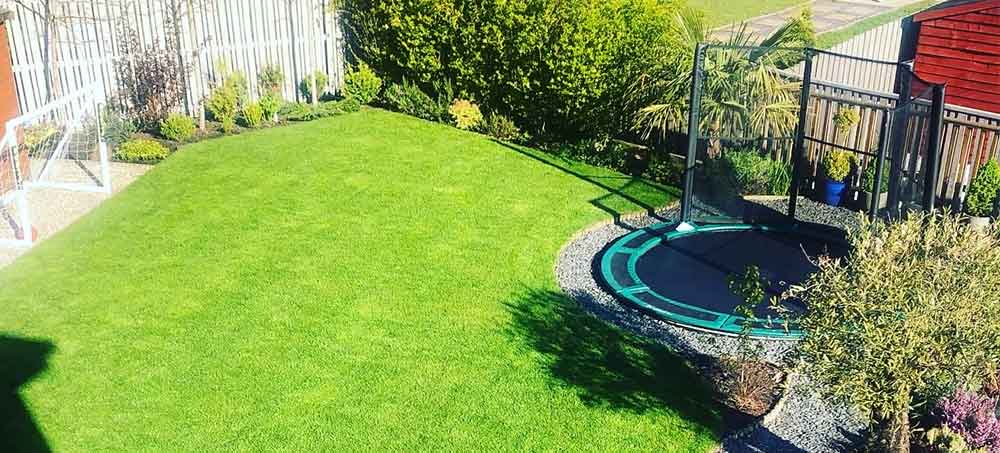 @insideoutsidelife have completely transformed their new build's garden themselves over the last 3 years to include a Capital Play In-ground Trampoline. 
Lots of planning went into it but we can see it's been worth it!
An In-ground Trampoline was chosen mainly from safety point aspect with younger children falling out at a raised level. Their eldest had already fallen out of a friends netted trampoline and hurt himself so they wanted to avoid this on their own. They also really liked the way the in-ground unit becomes a feature in the garden rather than just an object that gets in the way after a while. 
"Keeping the kids amused and fit during lock down. We can't keep them off it! Best addition to the garden". Steven and Laura