Play mounds with in-ground trampoline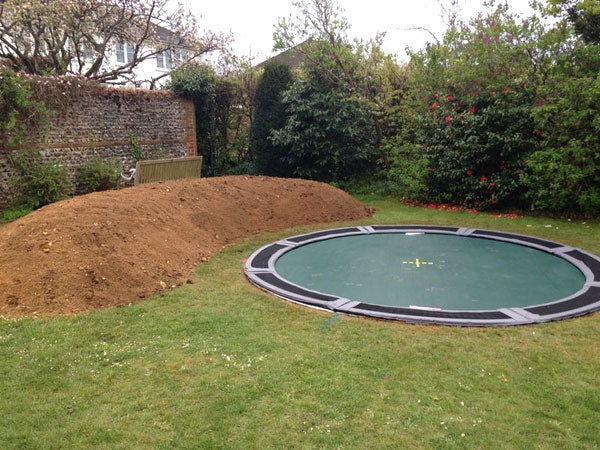 The cost of installing an in-ground or sunken trampoline can be greatly mitigated if you can leave the excess soil on site. Skip hire can cost over £300 and sometimes you have to barrow the soil quite some distance to the skip which adds to the installation time and cost.
A great way to resolve this and becoming increasingly popular is to build a play mound near where the trampoline is being installed. This has a dual benefit of providing your children with an additional play feature, as well as reducing the install cost.
For the play mound design on the above project, we created a crescent shaped mound at the back of the trampoline, which we nick-named 'the croissant'! You could create a mound around the entire circumference of the trampoline, known as 'doughnut'.
At the below school we created a more conventional mound and the school plan to put a slide body onto the mound.
So try and be creative with the use of the soil you plan to excavate out of the hole. Other uses could be to build raised flower beds using railway sleepers or fill in uneven ground in your garden. Recently we dug up a old concrete path which left a trench in the garden into which we disposed of the soil.
For more information and ideas visit our website here.