Trampoline Winter Survival Tips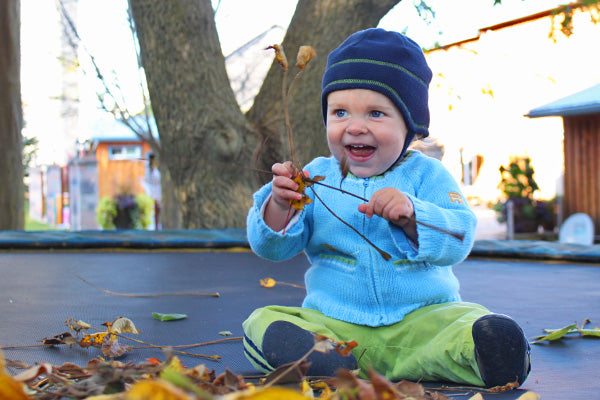 Winter is tough on your trampoline but you can help it survive by following our guide.
Winter can be the harshest season for your trampoline with strong winds, heavy rain and rotting leaves guaranteed. A good quality trampoline is made to withstand the typical British weather elements but there are a number of things you can do to extend the life of your trampoline.
Fit a tie down kit to your trampoline.
Trampoline tie down kit.
Tie down kits consist of very strong webbing straps that loop over your trampoline frame and connect to metal stakes that are driven into the ground. They are essential if your trampoline is located in an exposed site to help prevent your trampoline being lifted and possibly blown away altogether in strong winds. There are numerous examples of this on You Tube.
Once a trampoline has been blown away most of our customers report that this is terminal so tie down kits are a low cost but beneficial addition to your trampoline and can be purchased here. Before you buy one though it's worth checking if a tie down kit came with your trampoline and trampolines located in smaller well sheltered gardens do not usually require a tie down kit.
Fit a cover to your trampoline
Trampoline with cover fitted.
Again, many manufacturers actually include a cover with their trampoline so it's worth checking to see if you already have one. Some covers just cover the jump mat of the trampoline whilst others stretch across and around the padding too. This is the type that we recommend and protect the jump mat and pads from rotting leaves and bird muck. A cover is essential to extend the life of trampoline pads that have PE (ground sheet mesh) material on their upper side as this material deteriorates very quickly during the cold wet months. Click here for our range of covers.
Remove your net for Autumn and Winter
If your trampoline is not likely to be used during Autumn and Winter then it's worth removing the net from the trampoline. The net is usually the first part of the trampoline that needs replacing and although nets are a mesh construction which allows air to blow through, they do increase the surface area of the trampoline making them more prone to the effects of the wind. We recognise that some trampoline nets are more difficult to remove than others but if you are considering a replacement then our range of nets are extremely strong and can be fitted and removed in under 15 minutes.
Leave your enclosure poles in place
If you do decide to remove your net for the Autumn and Winter then we recommend leaving your enclosure poles in place on the trampoline. You don't have to find somewhere to store them and the weight of the poles on the trampoline will help keep it on the ground.
Cover the pole foams
The protective foam which goes over your trampoline poles are not only at the mercy of the weather but customers often tell us that cats like to scratch them and birds like to peck them ! A set of high grade PVC pole sleeves is around the same price as a set of replacement pole foams but will ensure your existing pole foams will almost certainly never need replacing.
Our full range of trampoline spares can be viewed here.