Trampolines for Teens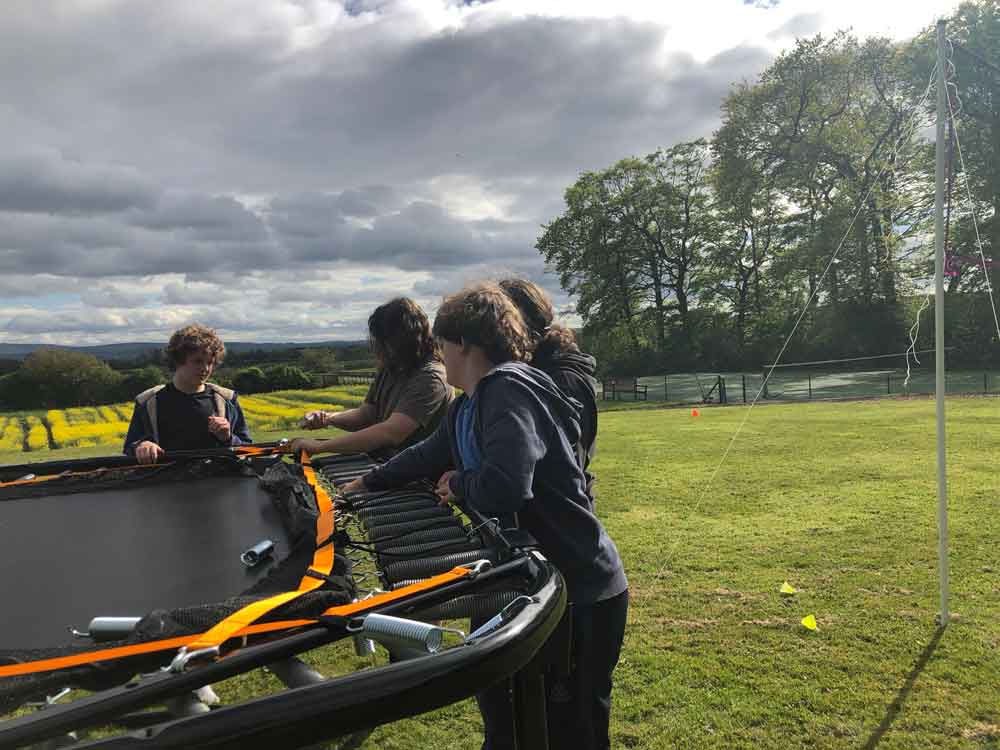 Trampolines are an excellent fun activity for children of all ages, but if you are looking for a trampoline to keep older kids and teenagers entertained then Swedish designed 'North Trampolines' are a wise choice.

North brings you: 

A 7ft High Net, (compared to an average 5ft) which means if they jump high they are still really safe!

'Adjustable Springs' mean you can tailor the 'bounce' to suit you your family or skills.

Extra Safe Enclosed Springs System - all springs are 'zipped' away and cannot be accessed at all.
Most importantly... North brings you a seriously good bounce! Many trampolines that are suited to younger kids will have a softer bounce, all North Trampolines have a really deep and high bounce at higher user-weights, meaning young children might not get the bounce they want - but older teens will have the time of their lives! 


Here's what one happy parent of 4 teenagers has to say about their recent North Trampoline purchase:
"Trampolines have always been part of our family life.  Our teenagers are now 17,17,15 and nearly 13 and they bottom out bouncing on our circular trampoline. 

As we went into lockdown our children spent more and more time bouncing and we started to think about whether it would be possible to find a trampoline that would work for this next phase of our family life.  

I started googling trampolines for ski jump park, parkour, free riders and began to discover North Trampolines. I spoke to Capital Play who confirmed that these trampolines would be a good choice for teenagers…. Our old trampoline has 5ft high nets, this one is 7ft, the old one's mat is 70cm off the ground, this one 110cm, this one has nets to stop feet going into springs, a door that cleverly stops children being able to fly out, a great – amazing – bounce, more space, poles for the net that are easy to drop in case of giant storms (we live in a windy spot in Scotland), thick pads round the edge and is all around an fantastic trampoline. 
Capital Play were very helpful with delivery – it came fast despite Coronavirus.  The construction was easy – the kids did it themselves following the video online.  And combined with a nearby Alexa for some jump park music it has been incredibly popular – our big kids are doing tricks on it every day.

We have the softer springs on it just now so our youngest child can enjoy the bounce too. The kids get great loft but still have excellent control and love hanging out in it."