What is the best brand of trampoline to buy?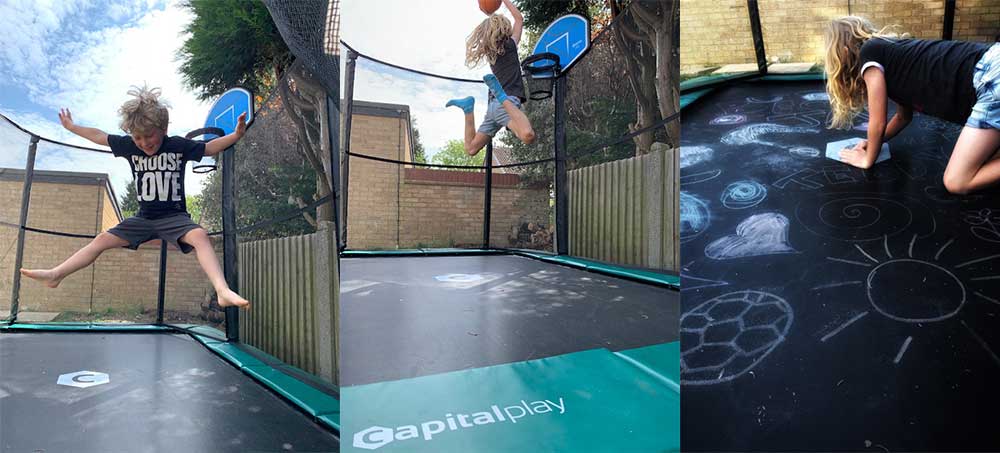 During COVID lockdown being able to send the kids out into the garden as much as possible can't be underestimated. A trampoline is the perfect addition to your garden and will be central to all garden activities and provide hours of entertainment.
Whatever brand trampoline you choose our advice would be to make sure it is good quality. It's going to get a lot of use over the years so it will be worth the investment.
Customers often come to us after having bought a cheap high street trampoline which has a limited life. After a year you can really see how it has deteriorated and in addition to that there is the bounce. Cheaper, smaller springs and a low-quality jump mat will affect the bounce and what the kids can do on the trampoline.
We stock a wide range of different quality trampolines and are happy to help you find the perfect one for you and your family. Contact us
'The difference between our old cheap high street trampoline and the new high quality one from Capital Play has been astonishing. The amount the kid's skills have improved from the height they can bounce to the confidence it gives them to try new things has been a joy to see'

'The trampoline we bought last year from Capital Play is I think the best investment we've ever made in our entire life together. They bounce on it for HOURS'
@modelrecommends
'The kids are loving the trampoline, it has been a god send in these tough times during lockdown'
@new_homeproject
'The best thing we could have done – hours of fun'
@alice_piper_
'Our trampoline is a godsend in these testing times when trying to combine home learning and working. Can honestly say I think it was one of the best buys we ever made for the kids'

'Never have I been happier to have bought my in-ground trampoline. With gym closed my girls who normally train around 20 hours a week need it more than ever'
@maui2512